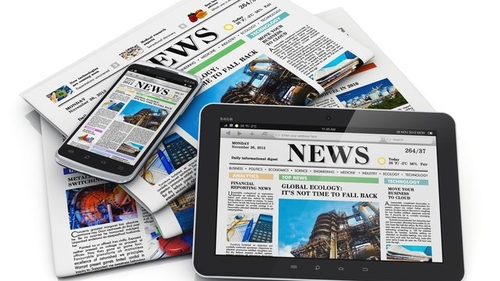 KENNEDY WILSON POISED TO BUY ELYSIAN TOWER IN FIRST MOVE OUTSIDE DUBLIN – US property player Kennedy Wilson is in pole position to buy Ireland's tallest building, the Elysian Tower apartment block in Cork, from its owner, private equity fund Blackstone. 
Agents recently sought bids from potential buyers for the high-rise tower, which Blackstone acquired from builder Michael O'Flynn in 2014 in an agreement resolving a dispute between the pair. Kennedy Wilson is understood to have emerged as the preferred bidder for the 17-storey property, says the Irish Times. Most of the tower's 217 apartments have been let, although a number of them were sold after it was built a decade ago. If Kennedy Wilson succeeds in buying the Elysian, it would mark its first significant move outside Dublin, where it owns about 1,000 apartments, making it one of the capital's biggest landlords. Blackstone chose Kennedy Wilson as the preferred bidder just days ago, meaning that it is the most likely buyer of the tower. Sources have indicated that the two sides have yet to finalise a deal. Kennedy Wilson owns Clancy Quay near Kilmainham, the Alliance on South Lotts Road and Sandford Lodge in Ranelagh among other apartment developments in Dublin. 
***
ECONOMIC OUTLOOK LOOKS GOOD, SAYS BANK OF IRELAND – Ireland's economy is on course to grow more than initially thought this year. 
The Irish economy grew by 7% last year and the Bank of Ireland's Economic Outlook shows GDP forecasts are up from 3.8% to 4.7%. That is assuming the current trading arrangements between the EU and the UK stay the same after Brexit. It also shows the fall in the pound after Brexit is hurting Irish exporters, and a lack of new housing is pushing up rent prices, reports the Irish Examiner. However Bank of Ireland's Chief Economist Loretta O'Sullivan says there is good news on the consumer front. "Solid consumer spending is on the cards in Ireland. Irish households look to be in a reasonably good place, we've seen the unemployment rate fall to 6.1%," she said. "Our own measure shows that consumer sentiment is at a two-year high, so tail-winds abound and this all bodes well for spending here," she added.
***
INSURER CBL FIGHTS CENTRAL BANK BAN ON NEW BUSINESS – An insurance firm has vowed to fight a Central Bank order that it cease writing new business. 
CBL Insurance Europe DAC (CBLIE) has sought legal advice in Europe and has instructed its European legal counsel to request the Central Bank to withdraw this direction, its parent company said. "Failing this, CBLIE reserves it rights to take any action it deems necessary in order to protect its interests," CBL Corporation Limited said, in an update to the New Zealand stock exchange. CBL Insurance Europe DAC (CBLIE) underwrites construction-related credit and financial surety insurance, as well as professional indemnity and property insurance, and travel bonding. It is a wholly-owned subsidiary of CBL Corporation Limited, which is incorporated and domiciled in New Zealand, writes the Irish Independent. In issuing the direction on Monday, the Central Bank said the insurer continues to operate and that existing policies continue to remain in force. A spokeswoman for the regulator said CBLIE has 12,500 policies in Ireland. The development comes just over a week after the Central Bank directed CBLIE to strengthen its capital base, reserves, and reinsurance security, given its exposure to its parent company, CBL Corporation, headed up by group CEO Peter Harris.
***
NEW FCA CHAIRMAN UNDER FIRE OVER INVESTMENT IN FILM TAX SCHEME – The UK's financial watchdog faced the embarrassing revelation on Tuesday that its incoming chairman invested in a film partnership that revenue authorities have argued was a tax-avoidance scheme. 
The revelation that Charles Randell, a former corporate partner at Slaughter and May, the elite City law firm, invested in the Ingenious Film Partners 2 scheme was a fresh blow to the Financial Conduct Authority, says the Financial Times. The watchdog was already facing questions over its refusal to publish a contentious report into alleged mistreatment of thousands of small-business customers by the Royal Bank of Scotland's Global Restructuring Group after the financial crisis. The Treasury select committee took matters into its own hands on Tuesday by publishing the full 360-page report into RBS that accused the bank of "widespread inappropriate treatment" of distressed SMEs. Mr Randell, who takes over from John Griffith-Jones as FCA chairman in April, told the committee that scrutinising the FCA's response around the GRG report, as well as other high-profile scandals, would be his "first priority". But he got off to an inauspicious start when he disclosed during his appointment hearing in front of the committee that he had invested in an Ingenious scheme in 2006, steered by his financial adviser. At the time, Mr Randell, a board member of the Bank of England's Prudential Regulation Authority and a former adviser to the Treasury, was a top partner at Slaughters, where that year partners took home on average more than £1m.