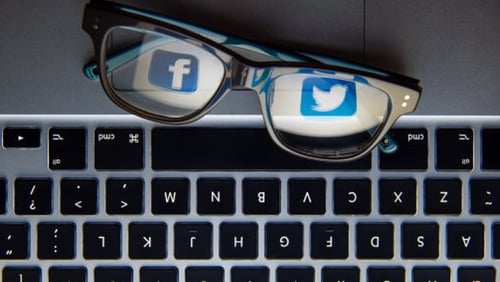 Governments should help fund independent journalism as part of efforts to combat false information online, a group of leaders from social media companies, media organisations and academia has said.
In its report, the High Level Expert Group on Fake News, set up by the European Commission, urged technology companies, authorities and publishers to adhere to a code of conduct and better share data on disinformation in order to tackle the problem.
But it stopped short of calling for immediate state regulation of social media platforms.
While similar recommendations have been made in the past, the report was described by contributors as significant because representatives from Facebook, Twitter and Google were among the signatories.
The study comes in response to allegations that trolls intentionally posted false information on social media with the intention of influencing a series of elections and political events in Europe, such as the Brexit referendum, the refugee crisis and the French presidential elections.
The report recommended that among a raft of measures to tackle the problem, EU member states should increase investment in training journalists, supporting fact-checkers and improving the public's "media and information literacy".
It also suggested authorities support "substantial media pluralism" through a combination of supporting freedom of expression and providing "appropriate forms" of "indirect and potentially direct support" for private sector media organisations.
Despite its name, the group also called for an abandonment of the term "fake news", saying it was a "restrictive and misleading" term that been "appropriated and used misleadingly by powerful actors to dismiss coverage that is simply found disagreeable".
Madeline de Cock Buning, chairwoman of the group, called the recommendations a "great leap forward".
"I am very pleased with our results, especially the commitment of all stakeholders, including online platforms, on the steps we advise the Commission to take," she said.
Stephen Rae, editor-in-chief of Independent News and Media and one of the High Level Group's 39 members, said the report was an "important first step in a pan European approach" to the spread of false information.
"This report recommends that European countries adopt a concerted and co-ordinated approach to address the growing disinformation online.
"The big tech platforms will have to adhere to a Code of Conduct aimed at diminishing the amount of disinformation online and promoting quality content," he said.
The group's recommendations will be used in the preparation of new EC plans to tackle the spread of disinformation, which are due to be published in spring.