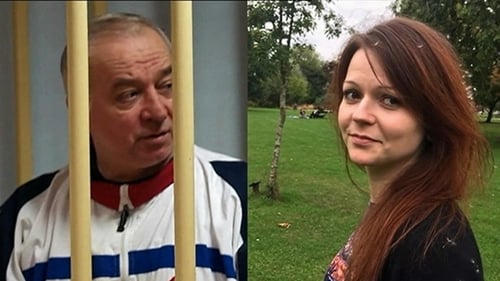 Britain will respond if it identifies who was responsible for an attack on a former Russian spy in Salisbury, a spokesman for Prime Minister Theresa May has said.
The spokesman's comments came as Mrs May chaired a meeting of Britain's National Security Council (NSC).
It met to discuss how to respond to a nerve agent attack on Sergei Skripal, who passed secrets to British intelligence and was found collapsed in Salisbury with his daughter Yulia on 4 March.
"I think the cabinet … is very clear that this is an ongoing investigation, that it is important that we allow the police to get on with their work," the spokesman told reporters.
"If we get to a position when we're able to attribute this attack then we will do so and the government will deliver an appropriate response."
Mrs May is due to address the House of Commons on the issue later this afternoon.
Both Mr Skripal and his daughter remain critically ill in hospital eight days after they were found collapsed on a bench in the Wiltshire city. 
Detective Sergeant Nick Bailey, who was part of the initial response by authorities, is in a serious but stable condition in the Salisbury District Hospital. He is said to be conscious and talking.
The NSC brings together senior ministers from relevant departments and is attended by intelligence and military chiefs as required.
Measures potentially on the table if they do decide to take action could include the expulsion of Russian diplomats and spies, new financial sanctions against individuals linked to the Kremlin, and withdrawal of official representation from the World Cup in Russia.
Meanwhile, Kremlin spokesman Dmitry Peskov said that the poisoning of Mr Skripal was not a matter for the Russian government.
"The mentioned Russian citizen worked for one of the British intelligence services, the incident occurred in Great Britain. This is not a matter for the Russian government," he said.
Mr Peskov also said he had not heard allegations from British politicians about possible Russian involvement in the attack.
Yesterday, hundreds of diners and pub-goers were urged to wash clothes and other items a week after potentially coming into contact with the nerve agent.
The "precautionary advice" was issued after traces of the substance were found in The Mill pub and the nearby Zizzi restaurant in Salisbury.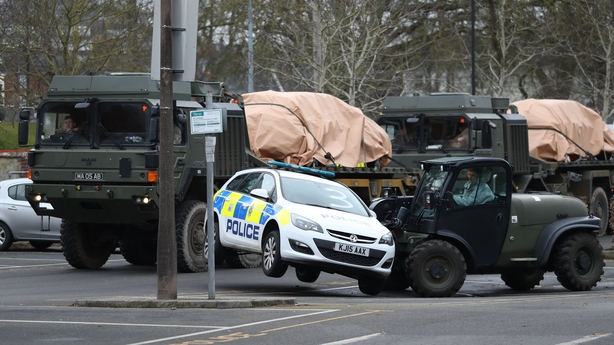 In other developments Wiltshire Police told residents "not to be alarmed" as counter-terror police were helped by armed forces, including royal marines, in the clean-up operation.
Eight marked and unmarked police cars were removed from Bourne Hill station in the biggest military operation yet.
Two fire and rescue lorries were seen entering the police cordon leading to Mr Skripal's house, while investigators in hazmat suits bagged up items inside The Mill pub.
England's chief medical officer Dame Sally Davies said she believed up to 500 people would have been in either of the two venues between the Sunday lunchtime and Monday night.
She said: "I want to reassure the general public that the risk to us all from this incident in Salisbury has not changed, and that the risk to us all remains low."
The advice included machine wash clothing worn on the day and double-bagging items that would normally be dry cleaned to await further advice.