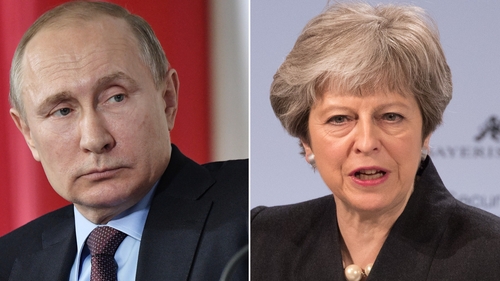 Moscow is in no way connected to the poisoning of former Russian double agent Sergei Skripal and his daughter in Britain, Kremlin spokesman Dmitry Peskov said, adding that the accusations against Russia are groundless.
Russia remains open to cooperating with a British investigation into the case, but any possible measures by London against Moscow will elicit a response, Mr Peskov said.
He said it was too early to say what that response would be.
"Moscow does not accept unfounded accusations that are not based on evidence and a language of ultimatums," Mr Peskov told reporters. 
"We are hoping that common sense will prevail," he said in the Kremlin's first public response to British accusations that Russia was likely behind the attempted murder Mr Skripal.
British Prime Minister Theresa May is preparing to chair a meeting of the national security council after a midnight deadline she set for Russia to provide an explanation over the poisoning case passed.
Russia said yesterday it would ignore demands for an explanation over how a nerve agent was deployed in Salisbury unless Britain agreed to send it samples of the poison.
The Federation's embassy in the UK fired off a salvo of tweets warning the threat of sanctions would "meet with a response".
Mrs May will also address the House of Commons for the second time this week on the events in Salisbury.
She told parliament on Monday that Russia's failure to produce a credible answer about how its nerve agent came to be used in Britain would signal that this had been an unlawful use of force by the Russian state against the UK.
Possible options include diplomatic expulsions, visa restrictions and a potential limitations on the assets of Russian oligarchs with interests in London.
Last night, Mrs May spoke to the US President, afterwards saying that Donald Trump was with the UK all the way.
She said they had agreed that the Russian government must provide unambiguous answers about how this nerve agent came to be used.
---
Read More: 
Moscow will not respond to UK ultimatum – Russian embassy
Theresa May says 'highly likely' Russia behind spy attack
Nerve agent found at UK pub in spy attack investigation
Nerve agent attack: What is Novichok?
---
Russia, which holds its presidential election on Sunday, has reacted angrily to any suggestions it was involved in the attack, calling the suggestion "rubbish".
"Moscow will not respond to London's ultimatum until it receives samples of the chemical substance," Russia's embassy in London said.
"Any threat to take punitive measures against Russia will meet with a response."
Mrs May said Russia had shown a pattern of aggression, including the annexation of Crimea and the murder of former KGB agent Alexander Litvinenko.
He died in 2006 after drinking green tea laced with radioactive polonium-210.
A public inquiry found the killing of Litvinenko had probably been approved by Russian President Vladimir Putin and carried out by two Russians.
One of them was a former KGB bodyguard who became a member of the Russian parliament. Both denied responsibility, as did Russia.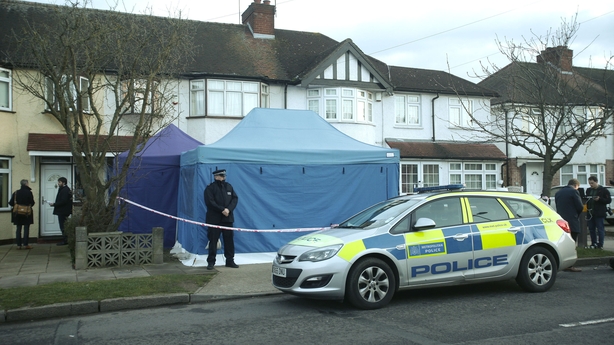 Meanwhile, British counter-terrorism officers began investigating the death of another Russian in Britain ysterday, although police said it was not thought to be linked to the attack on the Skripals.
Nikolai Glushkov, 68, who was an associate of late tycoon Boris Berezovsky, was found dead on Monday. 
Mr Berezovsky was found dead in March 2013 in the bathroom of his luxury mansion west of London.
Mr Berezovsky's death, which police and forensic experts concluded was suicide, although a coroner said he could not rule out foul play, is one of 14 deaths in Britain linked to the Russian state in recent years, which Home Secretary Amber Rudd said authorities would look at again.