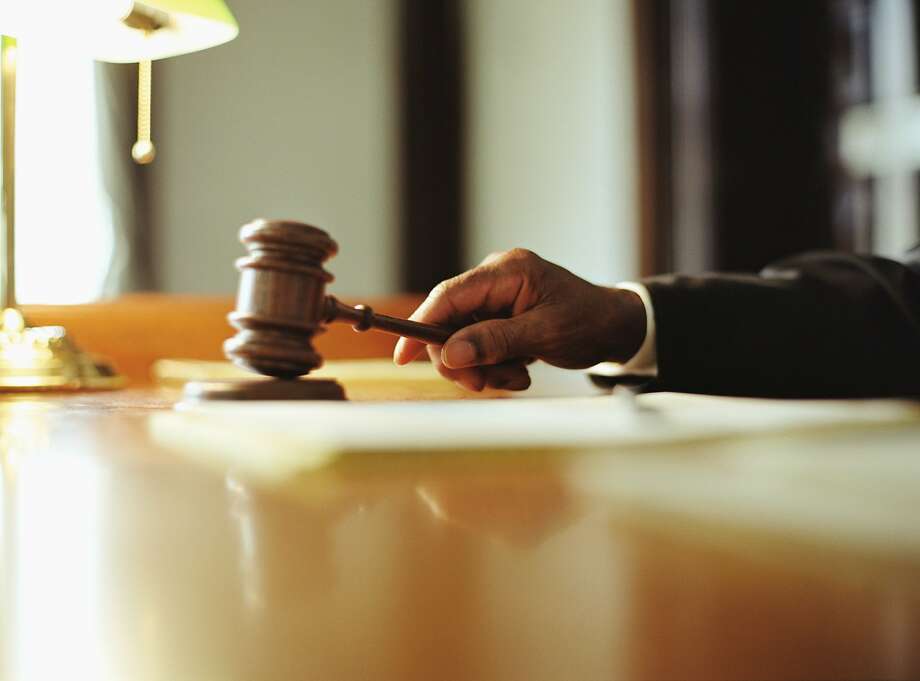 The state Supreme Court took the rare step Monday of overturning both the death sentence and the murder conviction of a Kern County man who was found guilty of raping and killing a 21-month-old girl in 1991, based on medical testimony that has now been either recanted or discredited.
The unanimous ruling could allow Vicente Benavides Figueroa, 68, to go free after nearly 25 years on Death Row.
The girl, Consuelo Verdugo, was taken to an emergency room at Delano Regional Medical Center in November 1991 by her mother and Benavides, her mother's boyfriend, who both said the child had been running and hit her head on a door. The girl was semi-conscious when they brought her in, but lost consciousness and was transferred to another local hospital, and then to UCLA Medical Center, where she died eight days later.
ALSO READ: SF attack leaves man with life-threatening injuries
A forensic pathologist, Dr. James Dibdin, said the cause of death was penetration of the girl's anus, which was swollen to many times its normal size. Benavides, who had been watching Consuelo that day while her mother was at work, was charged with sexual assault and murder.
During his trial, Benavides' lawyers said the child had been hit by a car, but he was convicted and sentenced to death in 1993 based on testimony by Dibdin and other physicians.
VIDEO:  How crime in San Francisco compares to crime in other cities
The state Supreme Court upheld Benavides' death sentence in 2005, but later agreed to hear new evidence from the Habeas Corpus Resource Center, a state-funded agency that represents condemned inmates. The center presented declarations from medical professionals, including nearly all those who testified at the trial, saying they do not believe the girl had been sexually assaulted.
She apparently showed no signs of sexual assault when she was first hospitalized in Delano, and the genital swelling and injuries detected later were most likely due to repeated attempts to insert a catheter, the medical witnesses said.
Jess Diamond, a pediatrician and child abuse expert who had told the jury the child had been sodomized, said in a later declaration that "it is now my opinion to a high degree of medical certainty" that no such assault occurred. Medical experts who had been brought in to testify for the prosecution said they had not reviewed the child's medical records beforehand.
Dibdin, the forensic pathologist, reaffirmed his trial testimony, but it was "called into serious doubt by those who did recant," the court said.
Shown the new evidence, the district attorney's office agreed that Benavides' death sentence and first-degree murder conviction must be overturned. But the office argued that the jury, based on the child's extensive injuries, would still have convicted him of second-degree murder — an intentional killing, unrelated to sexual assault, that would still carry a potential life sentence.
ALSO READ: Army vet who killed caregivers in Yountville lost guard license
The court disagreed, wiped the slate clean and said it was up to prosecutors to decide whether to retry Benavides.
"The evidence shown to be false was extensive" and it would be "an exercise in speculation" to decide what jurors would have concluded if they had not heard it, Justice Carol Corrigan, a former prosecutor, said in the 7-0 ruling.
She said some evidence supported the defense claim that Consuelo had been injured in an auto accident. Had the child been beaten to death, Corrigan said, it would have been by an assailant "in a rage" according to the testimony of an expert witness. But there was also evidence that Benavides "had been calmly fixing a dinner" just before the body was found, she said.
District Attorney Lisa Green's office said she was reviewing the ruling. But Green recently told KGET-TV in Bakersfield that retrying Benavides would be difficult because important evidence against him had been discredited.
The ruling can be viewed here: www.courts.ca.gov/opinions/documents/S111336.PDF.
Bob Egelko is a San Francisco Chronicle staff writer. Email: begelko@sfchronicle.com Twitter: @BobEgelko